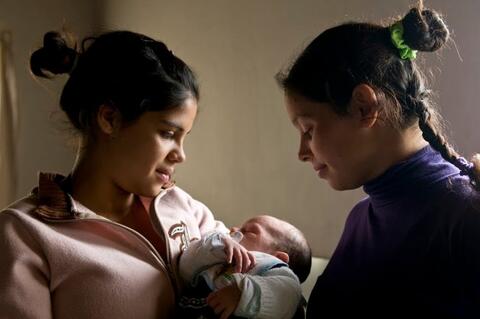 Adolescent pregnancy is a major challenge for sexual and reproductive health. In Latin America, 10% of adolescents between ages 15 and 19 are mothers, although broad differences exist across sub-regions and countries. In urban areas, 9.1% of adolescents are mothers, while in rural areas this percentage increases to 13.1%. This fact combines several elements that have been presented above - violence, barriers to accessing services, lack or weakness of comprehensive sexuality education programmes, intergenerational transmission of poverty and others.
There is a consensus that this issue should be disaggregated and approached from different angles. First, it needs to be addressed by age group. Adolescent pregnancy in girls under 14 years should be prevented at all costs regardless of whether the adolescents consent to sexual intercourse themselves. The sexual relationship that leads to the pregnancy of a girl under 14 is always classifiable as sexual violence and is therefore punishable. Evidence shows that pregnancy in girls under 15 years, quadruples the risk of dying from causes related to pregnancy, delivery and postpartum, when compared with women ages 15-19. (FLASOG/ UNFPA, 2011)
For girls ages 15-19, effective measures and interventions for pregnancy prevention must be available, including access to information, contraception, social and community support, social protection, and ensuring access to education.
Unknown