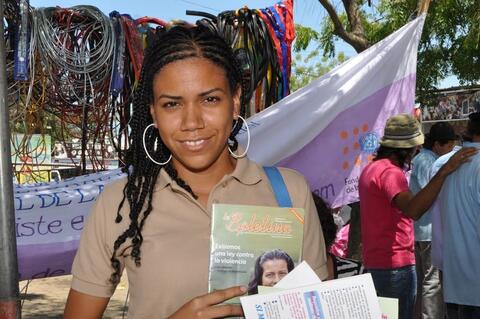 Women, particularly young women and adolescents, are especially vulnerable to various forms of violence, including sexual violence in emergencies. It is therefore necessary to implement prevention and response measures against gender-based violence and sexual violence. Strengthening mechanisms, services and capabilities for the prevention and response to gender violence before disasters occur is essential to determine how much attention will be given to the implementation of prevention and response measures to post-disaster gender violence.
Obviously, coverage is only part of the solution, since inter-sectoral coordination is crucial to the prevention and addressing of the phenomenon. The discontinuities between the different sectors, institutions and actors that should respond to violence discourage women from reporting and seeking protection, therefore acts of violence remain unreported and within the private sphere.  When a formally or informally married woman is beaten repeatedly and has no access to protective measures once she reports to the police, her personal situation becomes extremely vulnerable and she becomes at risk of femicide should she have no other option but to return to the abuser. The same occurs if health services lack the expertise and capacity to identify cases of sexual violence.
The creation of these spaces for the protection and promotion of women are obviously strongly threatened by the increasing violence and citizen insecurity, which are connected with cases of violence against women through different channels. One is living with men who are linked to gangs and carry small arms, which are often used in cases of femicide. Another one is the case of young women or adolescents who join gangs and have to obey a very unique culture of participation and submission, having no chance of escaping these groups for fear of the consequences. There are very few institutions that work to rescue adolescents and youths who want to get out of the networks of gangs and violence. Faith-based organizations are perhaps one of the few bodies that have undertaken this type of ​​work.
Unknown