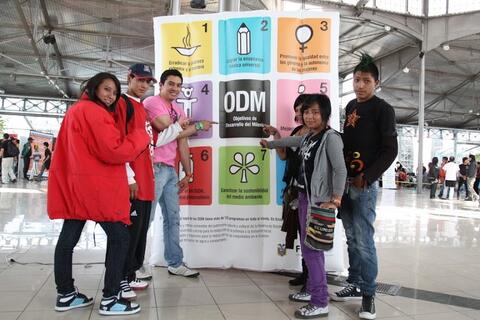 UNFPA is committed to the advancement of human rights in the world. The idea that all individuals are entitled to equal rights and protection is fundamental to UNFPA's work and to its way of working.
A strong emphasis on the rights of individual women and men underpins the International Conference on Population and Development (ICPD) Programme of Action that guides UNFPA's work. This emphasis on human rights at the ICPD moved population policy and programmes from a focus on numbers to a focus on individual human lives. The ICPD Programme of Action – also known as the Cairo Consensus – reaffirmed the application of universally recognized human rights standards to all aspects of population and development programmes, and called for a common ground, with full respect for the various religious and ethical values as well as cultural backgrounds.
UNFPA's Regional Office for Latin America and the Caribbean has incorporated in its program an important line of action focused on the promotion and respect of human rights, with particular emphasis on indigenous peoples and Afro-descendants.
Unknown